We Are Happy to Service All Carlynda Jewelers Clients
Blog
5 Romantic Reasons to Get a Custom Engagement Ring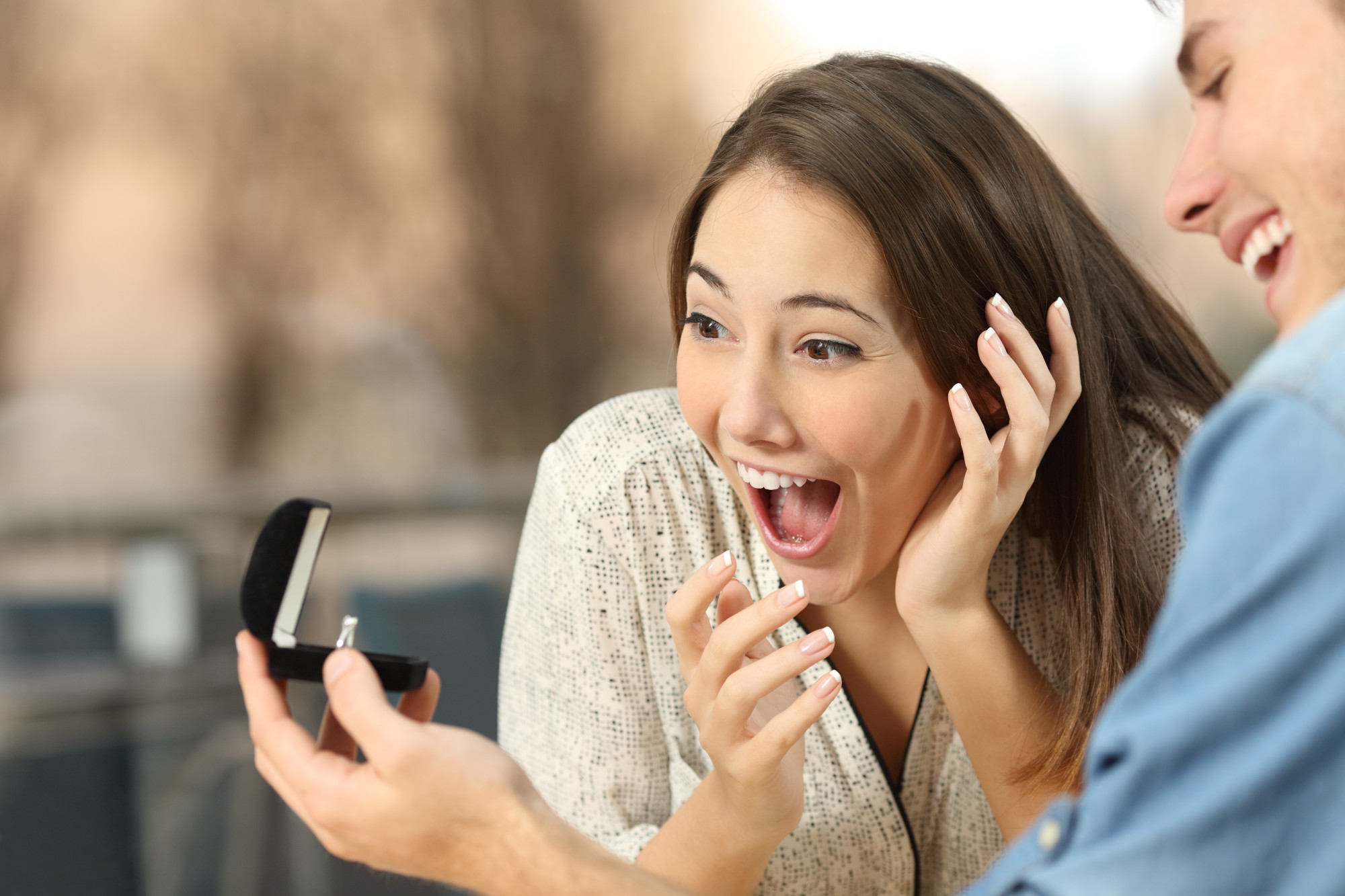 A bride knows that a diamond's cut is a critical element of the perfect engagement ring, but what else can make her ring special? A custom engagement ring is a one-of-a-kind way to tell her that you love her forever.
Choosing the ideal ring for your future bride can be an overwhelming and confusing experience. You can select a standard ring out of the showcase, and your fianceé will love it. You could also work with a custom jewelry designer to create a unique ring that impresses your best girl and makes you even more of a hero in her eyes.
Why are custom rings the best way to show your love? Here are five reasons to get a custom engagement ring.
1. It's Easier
Shopping from a jewelry case might seem like a simple way to go, but it can quickly become a frustrating experience to find "the" ring that matches your girl's expectations. You'll spend hours going from shop to shop looking at ring after ring trying to find what she wants—until you realize there's an easier way!
A custom jewelry shop can create the perfect ring based on her expectations (and your budget). Save time, boost the romantic aspect of the ring selection process, and make her happy with a custom ring!
2. It's Often Cheaper
An independent jeweler specializing in custom pieces isn't beholden to major retail brands or chain store requirements. Large diamond retailers must carry stock, try to upsell shoppers, and price their inventory to support staff and security at the store. In many cases, those costs get passed on to you—the ring buyer.
Choosing a small custom shop eliminates many of the overhead costs that make an engagement ring more expensive. Working directly with your designer means you save money while you get the ring of her dreams. Plus, saving money on the ring gives you more budget for an idyllic wedding or honeymoon.
3. It's Personal
A custom ring is a personalized statement of the love between you and your future wife. Unique engagement rings tell your love story! Nothing tells the love of your life that you really get her like making an effort to create a ring that is uniquely hers.
4. It's High-Quality
Spending less time and money on a ring means you get more bang for your buck. Many grooms find they can afford "more" ring while staying within their budget. Plus, custom rings incorporate the highest quality materials and craftsmanship to create a meaningful and beautiful one-of-a-kind piece.
She'll be proud to show off her ring and tell friends and family how you designed it specifically for her.
5. It's Perfect
It's exactly what she wants, and you delivered it. The details, diamond, and design all come together to form the perfect ring for saying, "I do!"
A Custom Engagement Ring Says "Forever"
Nothing says "forever" like a custom engagement ring! Let us help tell your love story through a unique ring design. Contact us to get started on a design she'll love!
---
‹ Back