We Are Happy to Service All Carlynda Jewelers Clients
Blog
Top 4 Jewelry Trends of 2019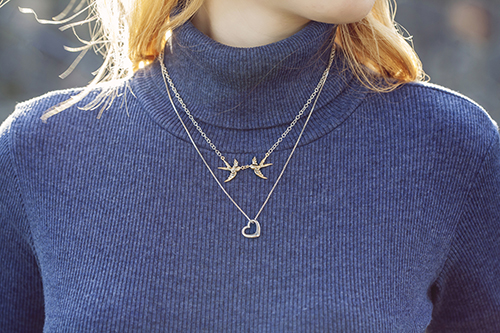 One of the biggest trends in jewelry is that women are buying pieces for themselves. In 2016 women accounted for a third of nonbridal diamond jewelry sales. This trend has only continued to grow in recent years.
So why not consider one of these jewelry trends and select a piece for yourself? Keep your eye out for these jewelry trends the next time you go shopping.
1. Gold Hoops
We love this trend because it gives you complete freedom in how you wear your gold hoops. You could keep it casual and pair them with a tank top and jeans. Or you can go more elegant and wear them with your favorite little black dress.
For a sleek look, opt for thinner and more delicate hoops. If you're looking for more shine, then thicker is the better option.
2. Perfectly Round Pearls
Pearls are making a significant impact on jewelry trends this year with the perfectly smooth and round version dominating. The most popular way to wear them is in baroque-inspired pieces that make a statement.
But you don't need to wear overly ornate pieces to participate in this trend. A simple pearl necklace or pearl pendant can elegantly accent any outfit.
Another option is to wear a pair of drop pearl earrings. These elegant earrings can add style and sophistication to your outfit.
3. Rainbow Rings
One look on social media, and you'll see rainbow rings gracing the hands of women of all ages. The beauty of this trend is that you have the freedom to interpret this trend in your own way.
Many rings are gold or silver and then feature a line of stones that incircle your finger. Each stone is a different color to create a continuous rainbow look. These rings could have prongs or a channel design that holds the stones in place.
Other options have the stones creating a design that rests on the top of your finger.
4. Personalized
Why not create a piece that is unique to you? Having a personalized piece of jewelry will have sentimental value and guarantee that you will be the only woman in the room with your jewelry.
There are two ways you can customize your jewelry. You could design it or have your initials on it. A popular trend this year is to turn your jewelry into your first and last initial.
You could have a pendant necklace with your initials. Or perhaps stud earrings that have your initials spelled out in diamonds.
If you choose to design your piece, you'll want to work with an experienced jeweler who can focus on what is important to you and create the perfect piece.
Try These Jewelry Trends
These jewelry trends are dominating in 2019 and are perfect for inspiring you on your next jewelry shopping trip. You could add a pair of gold hoops earrings or a pearl pendant necklace to your collection. Or maybe a rainbow ring would accent your style perfectly.
Browse our selection of jewelry and find the perfect piece to fit your style.
---
‹ Back