We Are Happy to Service All Carlynda Jewelers Clients
Blog
One Of A Kind: How To Design Your Own Engagement Ring In Annapolis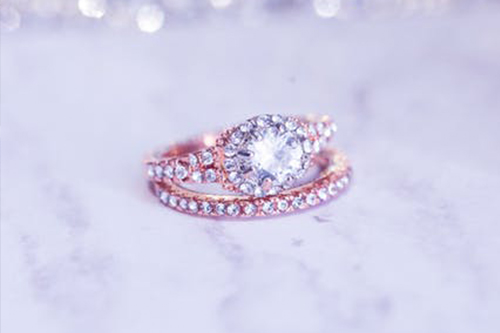 When it comes to your relationship, your love is special and unlike any other. Honor your unique connection with a ring that is one of a kind.
Your special someone deserves the best engagement ring—one that stands out and is rare. Whether it's a surprise or you're creating it together. Here's how to design your own engagement ring!
Why Design Your Own Engagement Ring?
For some of us, the traditional diamond engagement ring just isn't our style. You may envision a particular design that has meaning and symbolism specifically to you and your partner.
Before you dive into designing your own custom engagement ring in Annapolis, it's important to understand the pros and cons of your decision. There are definitely a lot of benefits to showing off an engagement ring that was made just for you.
First off, your ring will have special meaning for you and your partner. When you look down at your hand, you'll be reminded of what your ring means to you. It will also be a conversation starter for years to come.
Some cons to designing your own ring are that depending on the stones you choose and the layout, it could be more expensive. You should also plan ahead because custom engagement rings can take extra time to make. Since you will be collaborating with a jeweler.
How to Get Started
Ultimately, there's just nothing like presenting a custom engagement ring to your future fiancee knowing it will be a personalized representation of your love.
To get started, you will want to have a clear vision of what you would like the ring to look like. If you are just thinking you want a unique ring, then you may be able to find something out there that meets your requirements.
Although a jeweler can help you throughout the process, you should ultimately know what you like and dislike or the process may get overwhelming.
Once you have a detailed idea of how the ring should look, then sketch out your design so you can present a specific look to the jeweler. Your jeweler can help you along the way but it's best not to go into a consultation blind.
Every Detail Counts
Before you meet with a jeweler to go over your design, you should research different engagement rings to learn the details. Your jeweler will need to know how you want every aspect to be made down to the millimeter.
For example, you should look at different diamond cuts and shapes as well as widths of the band. You may also want your custom engagement ring to match the wedding bands or have a particular engraving on it.
If you are trying to create something your partner will also love but aren't sure what metal or style to choose. It can be helpful to look at the other jewelry your partner owns and see if they prefer to wear gold, silver, rose gold, etc.
Find a Trusted Jeweler
Once you have your idea, you can reach out to a professional jeweler who will help bring your design into reality. You should expect your jeweler to provide a full-color illustration or a computer rendition of what your ring will look like.
It's also preferred to receive a mock-up that is in wax or a raw mold of the ring. This isn't polished and won't contain your stones but it will give you a three-dimensional idea of how your ring will look.
Don't be afraid to tell your jeweler what you don't like or want to change about the design. This is something you will treasure for a lifetime, so it should meet your expectations.
Looking for a jeweler in Annapolis to help you design your own engagement ring? We can provide the services you need to create that one-of-a-kind piece. Contact us to get started today!
---
‹ Back