We Are Happy to Service All Carlynda Jewelers Clients
Blog
Buying the Right Diamond for the Right Person in the Right Budget at the Right Place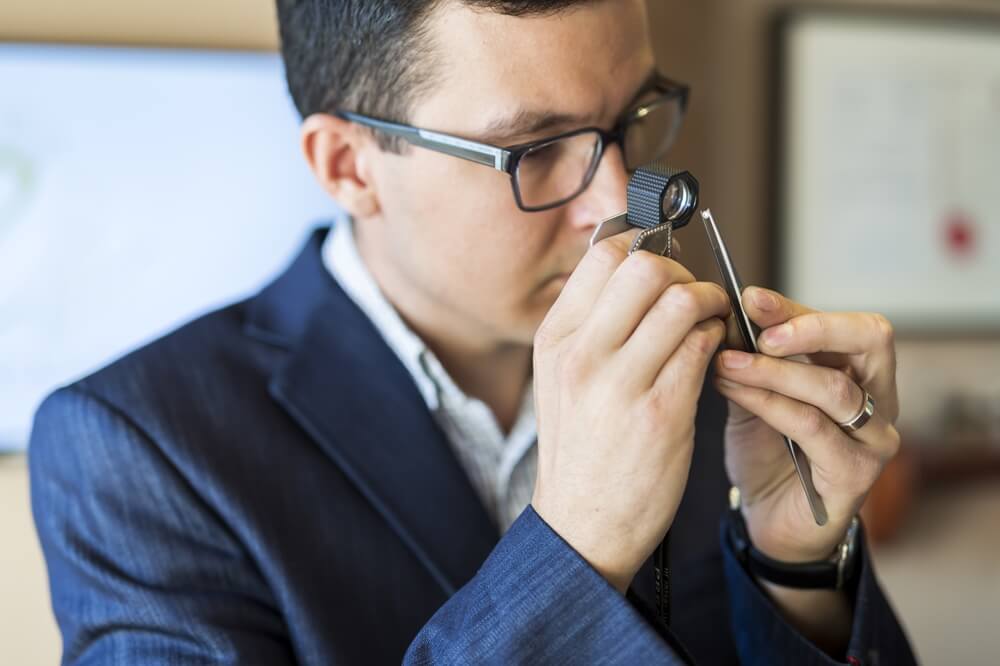 Buying the right diamond for that special someone can come with a lot of pressure, especially when there are so many options out there. Make it easier on yourself by learning what to look for when trying to pick the perfect stone.
Keep reading for a complete guide on what to keep in mind when diamond shopping.
Keep an Eye Out for Cut
The cut of the diamond is basically how many surfaces of the diamond there are and how they're arranged. The cut has a lot to do with the shape of the diamond, and how the surfaces are positioned to sparkle. Cuts that are shallow or deep are less expensive, whereas the ideal cut is somewhere in between and more expensive.
Color Is Key
You may be surprised to know that diamonds have color. Determining what color on the diamond color grade is best can help you while shopping. It's important to note that the color of the diamond could be affected by its ring setting.
An absolutely colorless diamond is a sign of a rare and pure diamond. These tend to be the most expensive, but are still the most popular.
Shape Up
The shape of the diamond will depend on your partner's own personal style. Round cuts are the most typical, but some prefer a more unique cut, such as an oval or cushion cut. Princess and emerald cuts have a more vintage feel and are making their way back into style.
Round shaped diamonds are a good go-to if you are trying to play it safe, as they are flattering with any finger and hand shapes. Even though you may be taking a risk with a different diamond shape, sometimes the more unique shapes are more affordable and just as dazzling.
No shape is necessarily better than the other and choosing shape really comes down to personal style. If you don't know what shape your partner would love, try asking some of her trusted family and friends.
Careful With Carat
Often, people think that carat refers to the size of the diamond, but this term actually refers specifically to the weight of a diamond. Carat and cut are very important to consider together. Once you decide the carat size that you're after, you'll want to make sure that the cut doesn't make the carat size appear smaller even though it's the same carat as other, larger-looking ring cuts.
Carat size has the biggest impact on price, but splurging on the cut rather than the carat could potentially make for a more stunning ring. Band size will also affect carat size.
Tips for Buying the Right Diamond
When your shopping, keep these tips in mind so that you can make sure you're buying the right diamond. Making sure to keep all of these important components in mind will help make sure that you purchase the dazzling diamond of her dreams.
Need some assistance from experts? Head to our site and get a quote today so that we can help you find the perfect ring for her.
---
‹ Back